N.B.Oler Quick Disconnect No-Spill Coupling - 3/4" FNPT
$99.95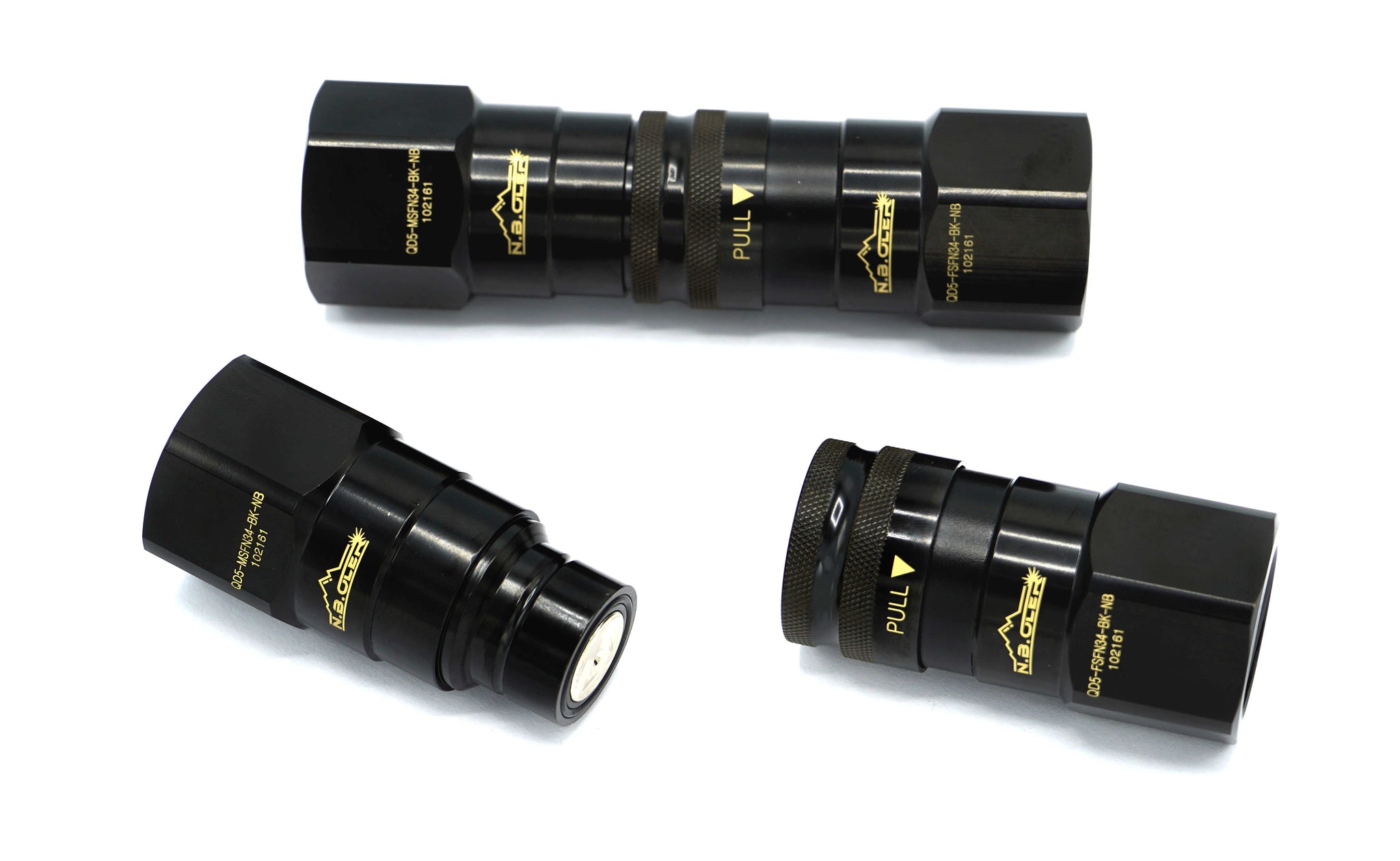 Enhance your liquid cooling system with our N.B.Oler Quick Disconnect No-Spill Coupling. This 3/4" FNPT coupling incorporates patented no-spill technology, minimizing liquid loss during connection and disconnection and ensuring an efficient and mess-free solution.
Key Features:
3/4" FNPT both sides.
No-spill technology minimizing liquid loss to approximately 0.2ml during disconnection.
Withstands pressures up to 150 psi at 25°C, with a no-spill pressure of 100 psi.
Operates within a temperature range of -40°C (connected) to 80°C. (-40 to 232 Fahrenheit)
Crafted with durable chrome-plated brass, stainless steel, and EPDM seal material compatible with water/glycol liquids.
Experience the convenience and reliability of the N.B.Oler Quick Disconnect No-Spill Coupling. It simplifies liquid cooling maintenance, making it an ideal choice for professionals and enthusiasts.
Coolant & Automotive compatible.
| Key Features | Value |
| --- | --- |
| Connection Type | 3/4" FNPT |
| Automatic Shutoff | Minimal liquid loss (approx. 0.2ml) during disconnection |
| Max No-Spill Pressure | 100 psi |
| Max Pressure Tolerance @ 25°C | 150 psi |
| Temperature Range | -40°C connected, -30°C disconnected |
| Max Temperature Tolerance | 232°C |
| Min Pressure Tolerance @ 25°C | -14 psi |
| Seal Material | EPDM (compatible with water/glycol liquids) |
| Wetted Materials | Chrome-plated brass, stainless steel, EPDM |